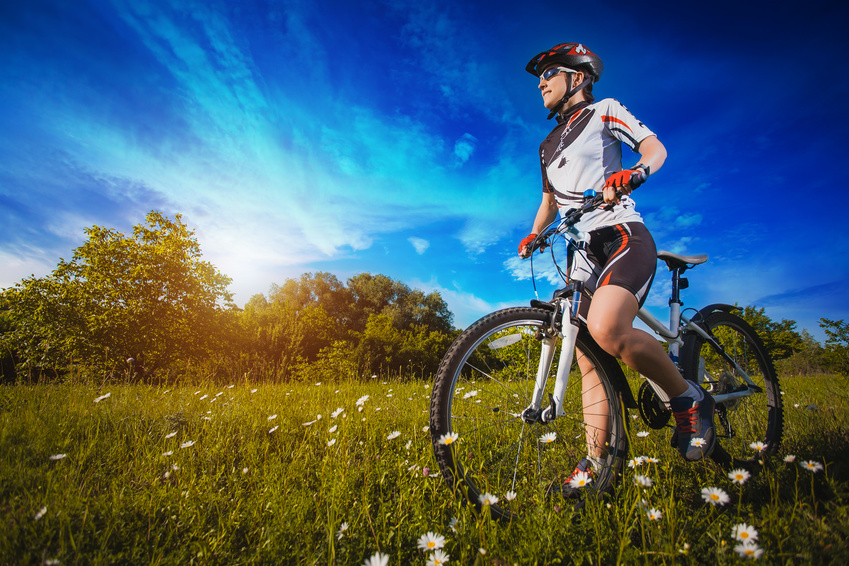 28 Mar 2017
7 Tips to Prevent Sports Injuries
Thousands of people are injured in sporting accidents each year. Bicycling, weight lifting, golfing, skiing and even fishing are examples of injury causing activities. Here are 7 ways you can prevent injuries when you are participating in activities.
1. Always Wear Appropriate Safety Gear
If you bike, always wear a helmet. If you have an impact on your helmet, regardless of its appearance, you need to get a new one. For each sport or activity, use the appropriate gear and ensure it has a good amount of life left on it so it won't fail on you. Wear the appropriate shoes for each sport. Your physiotherapist may be able to give you footwear recommendations.
2. Warm Up Before Exercise
Slowly walk, stretch, swing your arms, or do the same exercise movement that you are about to do for a couple of minutes before you increase your pace or add resistance. What you are trying to do is increase the temperature of the muscle you are about to use, so the muscle is less likely to be torn or injured during the workout. Also, remember to do dynamic or moving stretches so that your muscles are prepared to move.
3. Follow The 10 Percent Rule
Never increase your routine more than 10 percent a week. So, if you walk a kilometer a day this week, for instance, walk no more than 1.1 km next week.
Only increase one factor; ie. distance, intensity or terrain.
4. Try Not To Do The Same Routine Two Days In A Row
You're less likely to injure overtaxed muscles and joints. If you lift weights today, take a swim or walk tomorrow.
5. Read The Instructions Carefully
If you work out on exercise equipment like a rowing machine, be sure to read the instructions carefully before you start. If necessary, ask a physiotherapist for help.
6. Check Equipment Is In Good Working Condition
Check treadmills, bikes and other exercise equipment before using them, to ensure that they are in good working order.
7. Hydrate Before and During Exercise
When you do a work out, make sure you drink enough fluids before and during exercise to prevent dehydration. If you are doing endurance exercise, take sips frequently, ie. every 10 minutes. You may need to use a drink with electrolytes.
Unfortunately no matter how well you prepare, accidents do happen. If you have any concerns or injuries, our physiotherapists are happy to help you get back on track!